- A R C H I V E
18th of December 2015: Been a busy year with lots of musical adventures. Got to meet and play with a lot of new artists both live and in the studio. I feel lucky that music is my job & lifestyle and not my hobby:)
Added several productions to my producer credit list this year. I really appreciate working in the studio environment. It is challenging on so many levels, and equally rewarding. (And frustrating at times:) I will focus more on my studio adventures in the future, but still keep a somewhat busy live schedule. Its a kind of a yin and yang thing for me with the live/ studio thing.
27th of November 2015: Wooow.... The lack of updates. Lots and lots have happened since the last update. Releases, tours, concerts etc. Hmmmmm.... Must take a summary later. Check out my Gigs page, that one is updated with gigs and tours.
Now I am telling you all about my christmas tune which is out on Youtube now. It will be available for streaming on iTunes, Spotify, Tidal etc. in the upcoming week. So here is the youtube link: https://www.youtube.com/watch?v=LYHzzcmlOOs
1st of March 2015: Just arrived home after being 10 days out with Topcoat, culiminating in a spectacular 30th anniversary concert at Harstad Culture House. What a ride!!! Lots of fun. Topcoat released a single 28th of february as well, so we recorded a music video for that song. The concert was multitrack recorded and filmed with 6 cameras, so it will be released on DVD later this year.
Also, Jan Willy Berg released a single on Rebbely Hills Records in february, its called "Every hour of our lives" and is available on WIMP, Spotify and iTunes.
Now I need rest!
20th of January 2015: A new musical year has begun. We´ve already recorded and released Jan Hugo Thranes EP "Nye Veia" (Its on spotify and itunes etc.) on Rebbely Hills Records, produced by yours truly. Love the songs. Check ´em out:)

Next week I will be back in the saddle with Topcoat. A little tour in Sweden and their 30th anniversiary show at Harstad Kulturhus. That will be a BIG production with horns, 2 keys, percussion in addition to the band. It will also be recorded so it can be released as a DVD. Nice:) And, oh, we will also release a single to celebrate. Looking forward to that.
Studiowise, my old friend Jan Willy Berg is recording stuff with me, and I will do stuff with Puskas and Werner Larsen, in addition to a record I am producing with my brother Fritzie. We will record and release our first albun together this year. Release is planned at may 15th. We are deep into recording/ writing and have a couple of tracks done already. I have more recording projects planned, but I will tell more about them at a later stage.
Music is my life, Peace.
27th of December 2014: This has been one of my best musical years in a long time. So many projects and "dreams" came through this year and I am proud and honored.
Rebbely Hills Records, my little record company is a longtime dream that I now have pulled together. No big thing, just a small effort to push and develop (myself and) other selected artists to create and publish their work. I have a small selection of talents that have released their music through (and with) me this year. I cherish them all:)
Lyden av Hammerfest was a milestone for me. What an honour and priviligie to produce and release that collection of songs, and the release concert!!!! One of my careers higlights and milestones.
Geggen Mauno released his latest single and album which I produced this december. I love the record and I love the artist. He writes honest lyrics and to the bone music. I am honored that he chose me to produce it!
My old pal and musical brother, Fritz Rune Størdal is up and around again. We released the first single from our upcoming album this October. Next single is April 1st 2015 and the album is due the 15th of may. I am so exited about this:)
Another old pal and musical gem is also up and about. Jan Hugo Thrane is a man we will hear more from. He participated on lyden av Hammerfest with his beautiful song "Barndoms stia" and that triggered him big time. We are working on more stuff and he will release a single in January 2015.
If I write about the whole year in one post, it will be a VERY long one, so keep reading older posts if this made you curious.
Now 2014 is near its end and I am already planning 2015 which, I must say, looks promising already. Keep yourself updated on this website or my facebook page(s) for news on upcoming gigs, events and recordings.
I wish you all a merry christmas and a very musical new year:)
22th of November 2014:What a blast! Had an amazing experience last night during the releaseparty of "Lyden av Hammerfest". That was my greatest musical experience ever!
Fantastic musicians, tech staff, audience, environment, spirit etc. made the nigt magical. I am on a high now. So proud of all the artists that performed live yesterday and the record we have made together. So happy now.
Next out is Geggen Maunos full album that will be released the 15th of December and Jan Hugo Thranes 2 track single that also will be out in December. Lots of gigs as well before christmas sets in.
Music is my life!!!!
12th of November 2014: The project "Lyden av Hammerfest" (The sound of Hammerfest) is completed. What a journey it has been. So many talented musicians I´ve been fortunate to work with. I am very happy with the end result and look forward to present this collection of music to the public. My buddy Fritz Rune Størdal has done a tremendeous job helping me finish this project. He turned out to be my perfect partner in crime (when it comes to studio stuff/ work, anyway).
The 22nd of November we will have a grand releaseparty at Arktisk Kultursenter, where we will present all the tracks live in Ole Olsen Salen. That will be a rush!!!!!!!!
25th of September 2014: Geggen Maunos new single is out today. You can find it on digital plattforms such as iTunes, Wimp, Spotify etc. In addition to a simple video on Youtube. We are proud to present this new song for you, which is a teaser for the upcoming 11 track album called "9650" (Its the postal code for a little village called Akkarfjord, where Geggen spends a lot of time.)
Tonight I will perform with a lot of friends at a private gig. Will be good to play with the above mentioned artist, Geggen, in addition to Egon Olsen, Bjørn Ronny Hansen, Kjell Arnesen and Fritz Rune Størdal.
Tomorrow I´ll be handeling the bass guitar at a church concert with Hammerfest Big Band. Diversity:)
16th of September 2014: R&S (Rebbestad & Størdal) released the single "Shadow of a man" today. We are very proud of our song and hope you like it. You can find it on iTunes, Amazon, Deezer, WIMP & Spotify. Always exiting to release new music. And this one is a gem:)
Soldiering on with "Lyden av Hammerfest". It comes together and I am very exited about this project. Lots of great artists I have the priviliege to work with. More on this later. Release is november 22nd.
Geggens new album is in the final recording stages and we will head out to his "ranch" this weekend to record some acoustic cuts. It´s going to be an amazing record. I love the guy:)
Lot of music to produce. I love it:)
25th of September 2014: Working on a lot of stuff these days. As metioned earlier, "Lyden av Hammerfest" is moving forward in a steady pace. Really cool to work with so much talents.
I will release a single this October. "Shadow of a man", a soul/ blues driven tune featuring my buddy Fritz Rune Størdal on vocals. I wrote this in 2006 so I think its time to get it published now. Personell on the song is Fritzie (Voc), Geir Åge Johnsen (Ds), Ole Kelly Kvamme (Bs), Vegard Moshagen (Pno/ B3) and yours truly on guitars and backing vocals in addition to recording/ producing and arranger duties. Dreamteam to work with:)
Next we have started to work on Geggen Maunos new release. He got a lot of new material ready so we are at a very good place now. Inspired and happy and moving forward in a steady pace with the project. Good to be working with my pal again:)
9th of September 2014: Much musical activity these days. Both live and in the studio. As written earlier I am working my ass of with "Lyden av Hammerfest", which is my major studio endeavour this autumn.
In October it is one year since I released the single Carmen. I am planning to release a new single this October as well. More on this later.
This weekend I will go out and play with the Topcoat guys again. Looking forward to that. And when I return its "Italian week" that is arranged in Hammerfest. Lots of work ahead there. Italian music all week with "Orchestra di casa". Good stuff:)
2nd of September 2014: Busy as always, but I have done a major update on this site. Made a news archive link and a page for info on my record company Rebbely Hills Records. You can see the links in the top bar.
Musicwise I am working as a madman on the project "Lyden av Hammerfest". It is so far on track and looks very promising. So many talented artists participate on this project. Bodil Niska, Bjørn Sundquist, Arne Storvik, Ivar Kristensen, Ulf Hustad, Håkon Follien, Helene Holm-Glad, Solvor & Synnøve Ovrid, Lillyum, Geggen Mauno, Leif Løkken, Tara Block, Karoline Andersen, Tonny Larsen, Fred Davidsen, John Eirik Nilsen, Kjell Arnesen, Svein Stephansen, Roar Olsen, Dag Erik Pedersen, Edvin Vevik, Marit Bornø, Fritz Rune Størdal, Gøran Johansen, Trond Are Pedersen, Reidar Næss and several more artists. Pure gold:) Brought in my old and dear friend Fritz Rune Størdal on board as a production assistant. He really keeps me on my toes and ensues progress. We have done six of 10 (maybe it will be 11) tracks so far. Thanks, mate:)
Also made the logo for the project as you can see to the left here. What do you think of it?
Still a long way to go until the release concert at 22nd of November in Ole Olsen salen, Arktisk kultursenter, but I have the faith:)
29th ofJuly 2014: I am really bad at updating this site. Lots of stuff has gone down since the last update.
First the project "Lyden av Hammerfest" is progressing. Recorded several tracks with artists such as Geggen Mauno, Fritz Rune Størdal, Gøril Nilsen, Bodil Niska, Helene Holm-Glad Solvor Ovrid, Bjørn R. Sundquist and more. I am really exited about this project. Lots of work but fun and rewarding.
Also been giggin with Kurt, Topcoat, my "day job" and many more. Met and played with some amazing musicians in Portugal this year. Tuniko Goulart, Ze Manel and many more gave me many musical memories and experiences. Already looking forward to next time I´ll be giggin with them:)

3rd ofApril 2014: Lagging on updates here. But A LOT has happened since the last update. I have gigged with Jens Wendelboe, Lillyum, Agnete and Atle Pettersen. Jens conducted the gigs with Atle and Agnete wich was private corporate gigs in Hammerfest. And what a band that was put together. It was AWSOME to be a part of those gigs.
I have started a record company called REBBELY HILLS RECORDS and I am very psyched about that. I have produced a couple of singles already this year. First Lars Ole Godø´s song "Stars" and MORTY´s single "Give me all you got", both of which you can find on Spotify, iTunes, Wimp etc. Reidar Næss has recorded one song and has one more to go. I have a lot of projects coming up this year, so I will focus more on studiowork in the times ahead. I would be very happy if you clicked "Like" on Rebbely Hills Records Facebook page and supports us. You can find it here!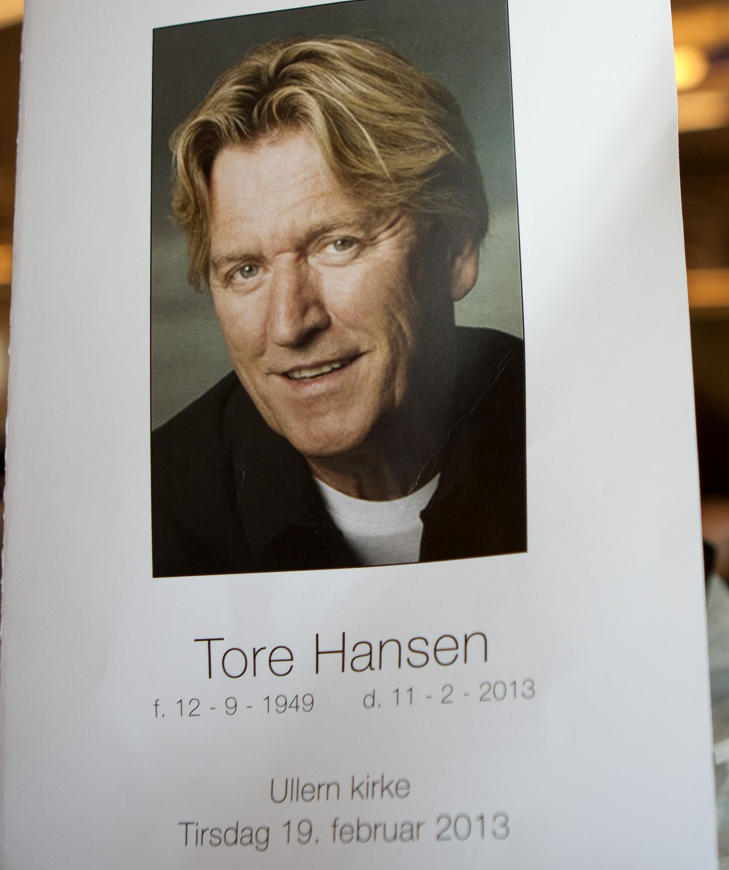 10th of February 2014: First post of 2014. My musical adventures for this new year is already in full speed ahead. I´ve gigged with Kurt Ivar at Svalbard, Jan Arild Sørnes in Tromsø, Topcoat in Hammerfest and Tromsø, and a number of gigs during "Kulturtrøkk" in Hammerfest.
Now I am preparing for 2 sold out shows at Arktisk Kultursenter in Hammerfest where we celebrate the music of Tore Hansen. Artists that will participate is: Ketil Stokkan, Tor Endresen, Dag Spantell, Jenny Jensen, Kai Kiil, Jørn Hoel and Steinar Albrigtsen. In addition 2 of the members of Unit Five will do a song each, Kjell Arnesen and Finn Remen.
The band is top notch with Birkir Gudmundsson on keys, Bjørn Ronny Hansen on bass, Egon Olsen on drums, Ragnhild Faanes on sax, Per Inge Jensen on trumpet, Vasile Baghiuc on trombone, Karoline Andersen on backing voc, Lise Olaussen Pedersen on backing voc and last yours truly on guitar and musical direction (misdirection) I really do believe this will be a worthy show in memory of a great man.
Lots of studiowork ahead and some exiting gigs with Nancy Rydheim and Kurt Ivar Strøm.

30th of Decmber 2013: Been a eventful musical year for me. Met and played with lots of new artists/ musicians, recorded lots of tracks, produced a couple of records etc. Released my first single in 18 years as a solo artist. I am a slow worker in that departement. I will try to release some new stuff in the new year as well. Lots of work/ fun. Luckily it seems that 2014 offers as much fun and opportunities as 2013.
Lost too many friends and colleagues in 2013. Death is a part of life, but that don´t make it any easier. So thank you for the memories, my lost comerades.
I have a couple of projects I really look forward to dig into in the new year. I have a recording project that I will reveal more details about later, but I can say that it will require lots of work and dedication and that it is the most comprehensive recording project I ever have embarked on.
Gigs seems to come my way in 2014 as well. I am a lucky man. Looking forward to play with new friends/artists/musicians in 2014. I will update my gigs list when the new year arrive.
Happy new year out there:)

17th of October 2013: I have released another track on Spotify Wimp, iTunes, Amazon etc. The track is called "Tick, Tock" and is an instrumental piece I recorded with Vegard Moshagen - Kb, Geir Åge Johnsen - Ds and Ole Kristian "Kelly" Kvamme -
You can listen to "Tick, Tock" on Spotify HERE!
If you want to buy the song and by that support my music, the iTunes link is HERE!

28th of August 2013: My touring summer has ended. Lots of great experiences, travels, gigsand people. Rounded it off with a sold out gig at John DEE in Oslo with Trine Rein and Decibel. We celebrated the Norwegian guitar legend, Marius Mulleralongside a bunch of distinguished artists. I am proud and honored to be a part of that tribute concert.
The day after I gigged in Tromsø with Topcoat. We had a blast at Rorbua with lots of old and new friends showing up. Ivan Jonas returned from his holiday and had bougt med "gig shirts"... What a nice man:)
Now I look forward to work with music production and teaching. Several gigs in my "day job" lined up. No complaints:)
19th of August 2013: Had a blast playing at Tromsø Ølfestival with UNIT FIVE. I was 22 the last time I played with that band. Time passes by, FAST! Cool to play with Jimmy and John. Phenomenal guitar players.
Next weekend is booked for new gigs. First of the tribute concert to the late, great, Marius Muller at John Dee in Oslo friday the 23rd, with my band Decibel. I am SOOOO looking forward to that. Sold out and everything:)
Saturday the 24th I am back in the saddle with my brothers in Topcoat at Rorbua in Tromsø.
After that, my touring schedule is somewhat quieter. I have a lot of gigs with my "dayjob" and several studioprojects that I need to allocate time to work with.
Until next time:)
3rd of August 2013: Practicing for my upcoming gigs this August in Tromsø and Oslo. Two tribute concerts and a Topcoat gig. Been gigging like mad with Topcoat lately, so that stuff is in my fingers, spine and mind:) The other stuff, well, I have to put a lot of work into preparations for those. It´s fun, with a hint of nostalgia and re-learning old stuff. I was 22 last time I played with Unit Five.... A while ago, to put it mildly:) Great songs and an honor to share stage with a band that have meant so much for Norwegian music. On my personal note: It will be a blast to share a stage with one of my first guitar heroes, the one and only Jimmy Iversen. Yessssss!!!!! And last but not least my old friend and coleague John Nordhus will also shine on that gig. I look forward to hear him play again. Great guy and musician.
In Oslo the 23rd of August I will participate in celebrating one of Norways greatest guitar heroes, Marius Muller. Along with my insanly talented band with Bjørn W. Enoksen and Martin Hystad, we will be joined by 3 backup singers (Courtesy of Tezz:) and one of my other early guitar heroes Gunnar Westlie. I was stunned and starstruck when he said yes to play with us..... Holy crap, I will get my ass handed to me big time:)
Looks like some interesting stuff emerges this fall. Mostly studio work, but some cool live gigs as well. I think I will try to focus on studio work in the near future. Hard touring is taking its toll:). I have tried to slow down touring before, and failed miserably, so time will show.
Music is my life:)
19th of july 2013: Wooow, not updated since May???. Thats embarrasing. Anyway:
Touring and recording a lot since the last update. Recorded with Raymond Robertsen, All about the sound, Aaremaal and actually recorded one of my own songs (jeeeez)
All about the sound is releasing the single "Dance with me today". Its from the upcoming album which are mixed and mastered and ready for release whenever they decide to do that. It´s a great band with a frontwoman that really have something of a message to deliver:) You can find the song on spotify.
Touring this summer as well with my buddies in Topcoat. Done several gigs already this summer, still some to go. Big fun:)
This august I will participate in tribute concerts for my friend Tore Hansen and one of Norways greatest guitarheros, Marius Muller. The 17th of august I will play with Unit Five at Tromsø Ølfestival, and the 23rd I will preform at "Vi hyller Muller", at John Dee in Oslo. I am humbled an honored to be a part of these two arrangements.
The picture shows drummer Martin Hystad, me and bassplayer Bjørn W. Enoksen after a fabulous DECIBEL gig in april.
Stay tuned:)
5th of May 2013: I really suck at updating this website. Maybe I should cancel it and rely on my artist page on Facebook? Anyway....
Done a lot of gigs since the last update. One I never will forget is the memorial concert of the late Tore Hansen which took place in Hammerfest church. It was a very memorable event with lots of good words and music in memory of the late master.
It´s starting to look like spring outside. I really look forward to the upcoming summer. Lots of fun and play:)
Until the next update.
14th of February 2013: Busy as always with my musical adventures. Both in the studio and on stage. I have gigged live with Topcoat, Ivan Jonas, Hammerfest Big Band and some orchestra gigs with my day job so far this year. Diversity is the main word here:)
I have a lot of gigs coming up. First off with Ivan Jonas again, then Decibel, then Team Steinar, then Topcoat etc. Lots of stuff to look forward to.
Studiowise I am back on track with All about the sound´s new release wich is bound to be released this fall. Raymond Robertsen´s project is progressing and my friend Dag - Jarle Nilsen is working on a musical which I have laid down som guitar tracks on. I am also going to produce an EP for the band ÅREMÅL. Will start work on that in the second week of march. Done several on/off recordings as well. Thank god I still get phone calls from producers that wants my sound:)
This week a giant in the Norwegian music industry passed away. Tore Hansen, which was a songwriter, artist, the "get the job done guy", promotor and the frontman of the band Unit Five. I worked with him on/off since 1987, and did my last gig with him last november. For me he was a friend and mentor which always looked forward and not backwards. He will be sadly missed, but his music will live forever. Rest in Peace my friend.
3rd of January 2013: Long time since the last update. First of all, I wish you all a happy new year. 2012 was a year that it will be hard for me to top musically. Some highlights:
- I was part of Team Steinar that won "det store korslaget"
- Toured with fabolous artists: Topcoat, Ivan Jonas, Kjetil LInnes, Johan Sara Jr., Tore Hansen, Elin Kåven, Decibel and many more.
- Produced releases by All about the sound, Reidar Næss, Bøbben & Yogi and more....
- Played on several releases as a guitarist.
This will be hard to top in 2013, but I will try HARD to do that:)
9th of October 2012: So much fun, fun, fun.... Gigged as a madman this autumn, and loving it! Done a couple of gigs with Kjetil Linnes Band at a packed Barila. It´s a priviligue to play with Kjetil, a great guy and fantastic artist. And not to mention the band!!!!!
On that note, my stint with Topcoat continues. Since the last update here we gigged 4 gigs in Harstad and Narvik. Packed house and total liftoff at every gig. It´s almost surreal to play with Lars Inge, Jan Harald, Arnfinn and Tor-Arne. Always an unique experience to share stage with those guys. And that I mean in the most positive way. Hope they hire me often!
Gigged in Oslo sat. 6th of October at Stopp Pressen with Decibel. Good to be back at Jan Willys place. The band was on fire and we got rave reviews of the gig. Lots of old friends and family showed up, so we really felt welcome and appreciated.
Last but not least. This winter I am going to participate in a TV show called "Det Store Korslaget" on Norwegian TV2. I got selected to join Steinar Albrigtsens team. TEAM STEINAR! That will be a new experience for me. Looking forward to it:)
When I read this myself, I feel very lucky. Can´t remember the last time I had a bad gig. This is almost too good to be true. Playing in all these exeptional bands, recording with fantastic artists, travelling, meeting friends and colleagues, in addition to my precious "day job" as a guitar teacher and performer at Hammerfest Kulturskole, I must conclude that I am a lucky man:)
3rd of September 2012: Where did the summer go? Time passed by way too fast. Had many good laughs, meals, talks, gigs, days, nights, experiences and so forth this summer. In my mind this summer will be labeled the "Topcoat" summer. We had a string of gigs and experiences I never will forget. So much fun.
On that note: My summerjob in Topcoat is now over. It was supposed to be a tour in july and then we all should go back to normal. Well, It´s kind of extended now. We did a couple of gigs in August and this upcoming weekend I will gig with the boys in Harstad before we go on to record a single during next week and do two gigs in Narvik next weekend. Busy but fun:)
Other than that It looks to be a busy autumn/ winter. Many gigs lined up with Kjetil Linnes Band, Decibel, Topcoat, Ivan Jonas, Reb, Rythm & Blues, JAZ etc.
Full steam ahead:)
23rd of July 2012: I am having the time of my life, touring with the amazing Topcoat guys. What a band and what a great bunch of people to hang out with. They are insanely talented musicians, so I really have to sharpen my chops to hang in there! They are insane off stage too, I am laughing my ass of all the time. So far we´ve had 7 gigs toghether and they all kicked ass!

Just home for a day or two now to catch my breath before I am heading out agein with the guys the upcoming weekend.

Started to plan/ book the autumn and winter 2012. Seems there are several interesting musical adventures ahead:)

Music is my life!
16th of July 2012: My Topcoat tour schedule has now started. And what a blast. I feel like I´ve found the fountain of youth. The guys in Topcoat have been my friends since mid 90´s, and finally we´re doing gigs together. The band is smoking and the crowd goes nuts everytime they hit the stage. I understand them, cause I go nuts as well. Their setlist is basically the soundtrack of my life:) I still have several Topcoat gigs ahead and I can´t wait to get out with them again:)
Also got the opportunity to gig with Steinar Albrigtsen and Jørn Hoel and their band at Millionfisken festival. Great fun and great guys:)
14th of July 2012: Gigged with Decibel at Hammerfest Ølfestival friday the 13th of July. No unlucky date for us as we had a great time at the festival. We did a tribute to one of Norways greatest guitarists, Marius Muller. It was as always great to play with the rythmsection extraordinaire containing the insane talents of Geir Åge Johnsen and Ole Vistnes. I am truly blessed that I have those two monsters in my band!
I also did a couple of gigs thursday 12th and friday 13th in Hammerfest with my compadre Ivan Jonas. He always delivers and make us all feel good. It was busy days with lots of laughters and good music.
Last but not least I also did two event gigs with Kjetil Linnes Band. Those gigs were related to the Open Arctic Tournament which Hr. Linnes wrote the themesong. That man has a lot going for him:)
10th of July 2012: I had an amazing time in Portugal. We were several Norwegians there and it was a blast. Played with Svein Hanssen (voc), Morten Brochs (Tpt, Bs), Margida Nilo (voc) and several other musicians there. Jammed around ALOT!!!!! The same bunch will also return to Portugal next year. I am so looking forward to that!
29th of may 2012: This upcoming weekend is kickstarting my festival summer. I´ll be playing with Kjetil Linnes Band and Jan Arild Sørnes there this year (Have not played at that festival before). Really looking forwart to that. By the way, check out Kjetils new album that will be released 1st of june here: www.kjetillinnes.no.
After that I will do some "end of semester" concerts with my dayjob, then it´s of to Portugal for a couple of weeks with playing, sun and fun before a busy july comes up.
23rd of may 2012: Summer is here. This is my favourite time of year. In addition to sun, holiday and such, summertime means outdoor-festival time. I have some of those lined up this year. Looking soooooo forward to them all.
My friend Kjetil Linnes is releasing his second solo CD 1st of june. We kick off that one by playing at the main stage at Alta Soul & Bluesfestival saturday 2nd of june. Great pop music from a talented songwriter and artist. An honour to be a part of the team.
This upcoming friday I´ve gathered a few friends and made a band called Reb, Rythm & Blues. We´ll be performing at ON in Hammerfest. Great place to play! After the "concert" part we´ll open up for jamsessions. I really hope and believe that it will be a great gig and jam:)
14th of may 2012: Time goes by.... FAST. Soon I am one year older and not any wiser!
Lot of diversity in my musical life at the moment. Really pushing the bassplayer dream now. Last gig with Sørnes I only played bass. Got my pals Dan Olaisen and Trond Are Pedersen to do the guitar duties. Superfun gig at ON. Packed house with a super audience. Jan Arild was on fire and amazed the audience (and us).
The 25th of may I will gig at ON again and present my newest baby: Reb, Rythm & Blues. A bunch of my favourite musician pals with a common goal: To have a good time with great music. Looking forward to that one. And of course, we will top of the gig with a jam session!!!!!
1st of may 2012: Well, maybe a little update would be nice?
Had a lot of interesting gigs and sessions this winter/ spring. Working with a diversity of styles and artists. That keeps things fresh. Done live gigs with Ivan Jonas, Tore Hansen, Elin Kåven, Johan Sara jr, Ingrid Esmeralda and a bunch of other talented musicians.
I am in the process of booking the upcoming summer now, and so far I can reveal that I will do several gigs with renown pop act Top Coat in july, in addition to gigs with Decibel and Ivan. Check my updated gigs page for more tour details.
2nd of June I wil gig with my friend Kjetil Linnes at Alta Soul & Bluesfestival, where he will release his second solo CD.
Studiowise I have been fortunate to have produced the new single for Rap act, Bøbben & Yogi. (Crazy and talented guys) That is a milestone for me. Never produced rap before.
Two full lenght productions are also in the making of two talented artists from the north. Names to be revealed when the projects are closer to completion.
Summer is here.... Soon:)
17th of january 2012: A new year with clean slates har begun. This year I have promised myself to dive more into jazz, play a little less live, do more studiowork and practice more. 2011 was a hectic year for me. Lots of great gigs, experiences and exiting studiowork. I hope that 2012 will be equally diverse, challenging, rewarding and fun.
I have lots of plans on my table (as usual) and I hope some of them will come through.
Studiowise I have some exiting artists coming in to record at my studio. I really feel fortunate and priviligied to have these artists to come and work with me. I will update you guys as the recording proceeds:)
21st of december 2011: Sorry for the lack of updates, been busy (as usual) on the musical front. Lots of gigs and studiowork (and thank god for that!!!).
My friend Reidar Næss released his CD (Which I produced) called "Byen Min" this week. We are very happy with the result. Now it´s up to the public to judge us. Tense times... but good times:)
Gigging a lot this christmas. With Rebbe´s experience (An one-off gig), Kjetil Linnes and Ivan Jonas. Looking forward to all gigs. I play to live and live to play!
Santa got me a Les Paul Godltop for christmas this year. Will be grand to roadtest it on the upcoming gigs:)
I wish you all a merry christmas and a happy new, musical, year.
23rd of october 2011: Been VERY busy musically since the last update. Too many gigs to mention. You can check my gigs section to see what I´ve been up to since the last update.
This weekend has been very rich on experiences. First of all, for the first time in my life I´ve played at a funeral. That was an experience I never will forget. Pushed some serious boundaries and really experienced the power of music. I am very honored to be a part of the great mans farewell.
Furthermore I did two gigs with my "day job" at a trade fair in Hammerfest. I am very happy that we now have performance duties at Hammerfest kulturskole. With my colleagues there, I get to do gigs I NEVER would have done as a freelancer. And I mean this in a good way. I love my job!
Saturday night was a total blast with Kjetil Linnes Band at Redrum Bar & Cafe. Packed venue, great vibe and a killer band. Oh, joy! I really love to play with this gang:)
19th of september 2011: Another great weekend for me with 2 great gigs (and a little jamsession last thursday)
Worked with pop genious, Kjetil Linnes & Band, this weekend. We played at Barila in Alta Friday and Saturday. Full house, a band on fire and a man with a mission in front. It was a total blast and an honour to be a part of this. I really believe and hope that Kjetil will reach out the a broad audience with his music. I am glad to be a part of it. Its a real pro package with lights & sound delivered by Roy Gunnar Løksa and Andreas Hagstrøm. The band is: Kjetil Linnes - Voc/Ac Guit, Jørn Sjøgren - Voc/Guit, Odd - Erling Simensen - Bass, Kai Henning Skimelid - Drums and myself on Guitar.
Met a lot of old and new friends and shared lots of laughs and good stories. Also got to hear my friends in "Intet Sett, Intet hørt" at Han Skjenke. A really potent power duo:)
Today is studio day and some preparations to the upcoming fridays After Work session. More on that later.
4th of september 2011: Holy crap, what a weekend!!! Had two gigs with Ivan Jonas this weekend. One was a private arrangement (for a bunch of nurses:) at Turistua and another at Nostalgia. Both in Hammerfest. What a blast, fabulous gigs:) The first gig was only me and Ivan, on the Nostalgia gig we had several guestmusicians with us. Ulf Hustad, Torbjørn Engan and Jens Andersen. I knew and have played with Ulf and Torbjørn before, but Ivan met them on the gig. Jens was a new accointance for all of us. So its safe to say that this was Hammefests newest band:) They all delivered their best and the evening at Nostalgia was great fun. Thanks to Bettina and Uwe for having us, the great audience for supporting us and to Torbjørn, Jens and Ulf for being sporty and gig with us.
Earlier that day me and Ivan was in my studio with Kjell Arnesen. We had a great time laying down some harmony vocals and keyboards. Ivan and Kjell delivered the goods!
30th of august 2011: Finally landed in Hammerfest. Had a blast playing with Kurt Ivar Strøm & Transportbandet last friday. 800+ people, great weather, good vibes, nice people etc. A very good night. It was also both a pleasure and an honour to gig with Steinar Albrigtsen, Monica Nordli, Andy Nesblom and Thor Hauge at the same event. I really had a blast:)
The day after I had the pleasure to play with Jan Arild Sørnes & Kjell Rune Myrland at Rica Alta. Great audience there. It was an amazing vibe there with a listening audience and musicians that sang and played their asses off. I felt really lucky to be a part of that gig:)
Later the same saturday I went down to "Han Skjenke" and had the pleasure of gigging with Lasse Ingebrigtsen & Steinar Henriksen. Wow.... Great cats! As usual Lasse sang like a god and set his guitar on fire. A great artist! Steinar was fun to see again. 20 years since we last shared a stage and a beer. An incredible player and great person.
What a weekend I had in Alta. Good times:)
Now it´s teaching time at my day job and lots of studiowork ahead. The upcoming weekend I will perform in Hammerfest with my good friend Ivan Jonas. Looking forward to hang and play with that madman:)
26th of august 2011: On my way to play in Alta now. Looks like the weather is on our side, so it can be a great experience playing at the harbour in Alta tonight with Transportbandet and Steinar Albrigtsen. Will be great to hang with my friend Kurt Ivar again and to se Steinar and Andy again:)
Had some great days in Oslo with above mentioned Kurt Ivar and his lovely girlfriend Kristin. They have an amazing place at Solvik, right outside of Oslo. Relaxing to hang at the beach there and we also had a boat trip to hovedøya where we wined and dined in the sun. Good times:)
Next week its back to may "day" job, teaching guitarstudents again. Looking forward to that. And I also look forward to what seems to be a creative months ahead. Teaching, recording, producing, gigging and also time off with my girlfriend, family and friends.
Good to be in Hammerfest:)
21st of august 2011: Had a busy week at Gålå. It was great fun but LOT of work. 9 hrs rehearsals in 4 days for a 3,5 hour play is quite hard work. So to all of you out there that claims that musicians don´t work for a living:)
Met a lot of fantastic people and Gålå is a very scenic place to be. Unfortunately some of us got sick while we were up there. Something in the water/food etc. I am getting better now.
Today I am heading to meet my very good friend Kurt Ivar Strøm and his lovely Kristin. It will be great:)
15th of august 2011: Preparing to my gigs in southern Norway. Next week I will be at Gålåvatn with the production "Peer Gynt for Alle". It is 30 music pieces to learn, I´ve gotten them written out, but I am not the best reader:). Luckily I have spent almost 1,5 year producing the CD with the music, so I have big chunks of it stored in my (fading) memory.
Will be great to see my friends in the orchestra again and spend some time in the lovely scenery that Gudbrandalen provides. Maybe I will take a trip to Vinstra and meet up with some ol´buddies there too:)
14th of august 2011: Lots of stuff on my musical plate these days. Next week I will be at Gålåvatnet rehearsing and performing the play "Peer For Alle", written by Malte Winje. I produced a CD related to this project that was released in February this year. Looking forward to hang and play with my friends and colleagues in the ensemble.
I will also do a couple of gigs down south while I am there. I will tell more after the gigs are done.
Studiowise its been a hectic year. Nowadays I work on a CD with a Hammerfest based singer/songwriter called Reidar Næss. It´s very good stuff and it is a pleasure to work with him. More on this project later.
14th of august 2011: Welcome to my new and re-designed website. I have converted from my database driven site to a straight HTML baset site.Back to the stone age.This is intended to be a nofrills site with no design bells and whistles with focus on info and updates.
I will try to keep this site updated on my musical activities both in the studio and on stage. Music is my life and life is good:)